Morgan Furniture & Moving Bodies – Moving Lives…Moving Dreams
January 31st, 2013 by Morgan Marketing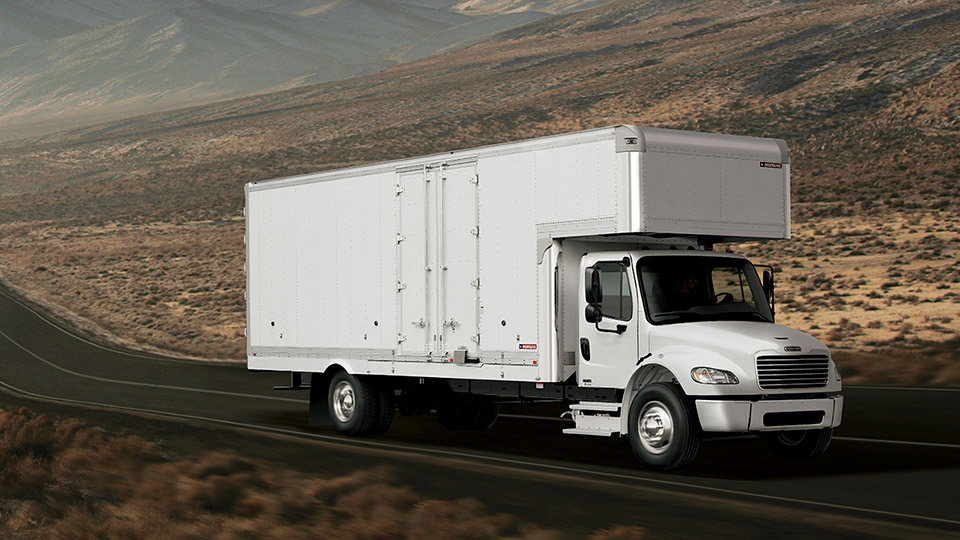 True…charm and wit are wonderful qualities in a salesperson, and it may be enough to get your foot in the door.  Unfortunately, one look at a fleet of worn-out, dented and aging vehicles will neutralize all of your good-will, and leave clients wondering what will happen if they entrust their valuable furniture and belongings to YOU!?  (You know I'm right!)
But show them your fleet (sure 2 vehicles can be a fleet) of sleek, well-appointed, professionally designed Morgan Furniture Movers, and your clients will still be listening when you tell them about your sterling reputation and commitment to quality.  In fact, they'll believe you!
Who cares that they believe you because the Morgan name has been synonymous with quality for more than half a century?
And who cares if they choose you because the professional appearance of your Morgan Furniture Mover proves that you're committed to quality as well? 
And believe me, it won't hurt that the durable, easy-to-clean wood laminate interior delivers professional performance!  In fact, a variety of options –from the types and placement of cargo control items, to your choice of lighting packages (including skylights) provide a superior environment for the safe and secure transport of even the most fragile possessions. 
In fact, one look inside the brightly lit, clean, attractive interior, might just be enough to get your client to exclaim – "Where do I sign?!"  All right, maybe I got a little over-excited there; but you have to admit that a Morgan Furniture Mover DELIVERS!
BUT WAIT!  That's not all!  Even though your clients will no doubt be thrilled with what you have to offer, your employees are going to love you too!  You see, Morgan Furniture Movers are ERGONOMICALLY designed to provide your crews with features that enhance their safety and ease of movement…Features such as your choice of exterior and interior lighting packages, non-slip step-up surfaces, ramps and liftgates, and a variety of door configurations and placements that lend to a safer work environment and reduced exposure to injuries. 
So…if owning a Morgan Furniture Mover offers you the benefits of professional appearance, durable construction, quality service, safe and secure cargo transport, a safer, a more pleasant work environment for your employees AND a level of appeal that supports your efforts to attract clients even during difficult economic times — why would you buy anything else!
 Your clients are waiting!
Please follow & like us :)
Categories
Search