In an era of E-Commerce and Final Mile deliveries, you need a parcel van that is durable and efficient enough to meet your needs. Our cut-a-way Aluminum, FRP, and Morganplate parcel vans are just what you need to get the job done! With a front cab access door that limits exposure to the elements (and traffic) and various lighting, scuff, and cargo control options, you'll be prepared for anything and everything!
Wall Construction
Aluminum, Morganplate or Fiberglass Reinforced Plywood wall construction ensures solid choices when it comes to the functional qualities you prefer – AND the image you want your Dry Freight, box, straight-truck or van to present! It's easy to see how Morgan earned its reputation for innovative design, quality construction and superior customer service! There's NoBODY Like Morgan!

Aluminum Wall Construction
Aluminum wall construction is both corrosion-resistant and supports the longevity of your body. Walls consist of .040" pre-painted white skins riveted to 1 3/8" (deep) galvanized steel Z-shaped vertical posts installed on 16-inch centers for added strength. CityMax offers an option for Fiberglass Reinforced Plywood (FRP) construction on the front wall to suit your unique needs or preferences.

Morganplate Wall Construction
Morganplate side and front wall construction makes your body resistant to moisture and damage caused by everyday use.

FRP Wall Construction
Morgan's Fiberglass Reinforced Plywood (FRP) front and sidewall construction, uses sturdy 3/8" plywood for enhanced durability, and a polyester resin reinforced surface with high strength woven fiberglass, for greater resistance to scratches and dents.
CityMax 30 Second Highlight
Morgan 2019 Product Line-Up
How to Build a Dry Freight
CityMax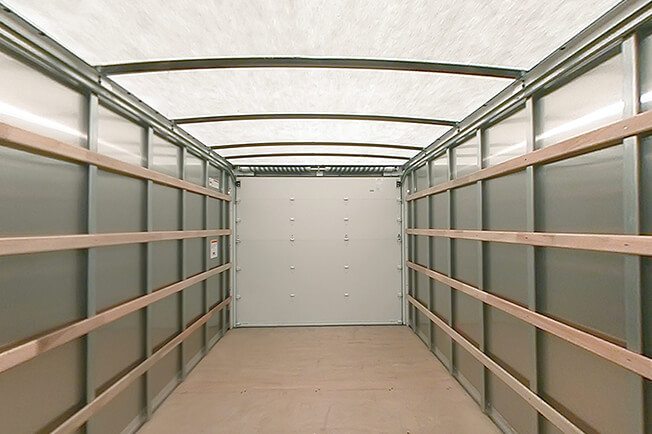 Use your mouse or finger to rotate the interactive 360 tour. Pinch/scroll to zoom in and out.
Package Delivery
HVAC
Home Delivery
Rental Fleets
Construction
Electrical
Appliance - Mobile Service
Final Mile
& Many More