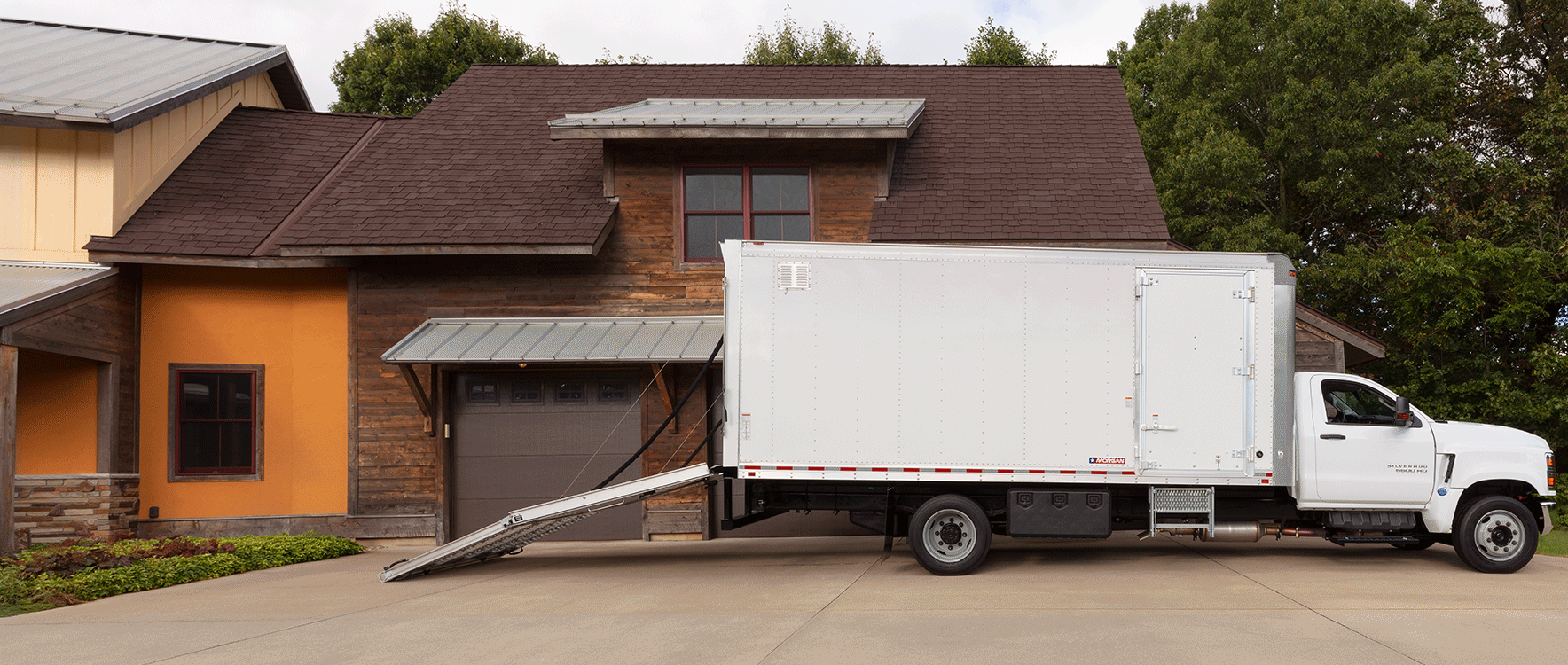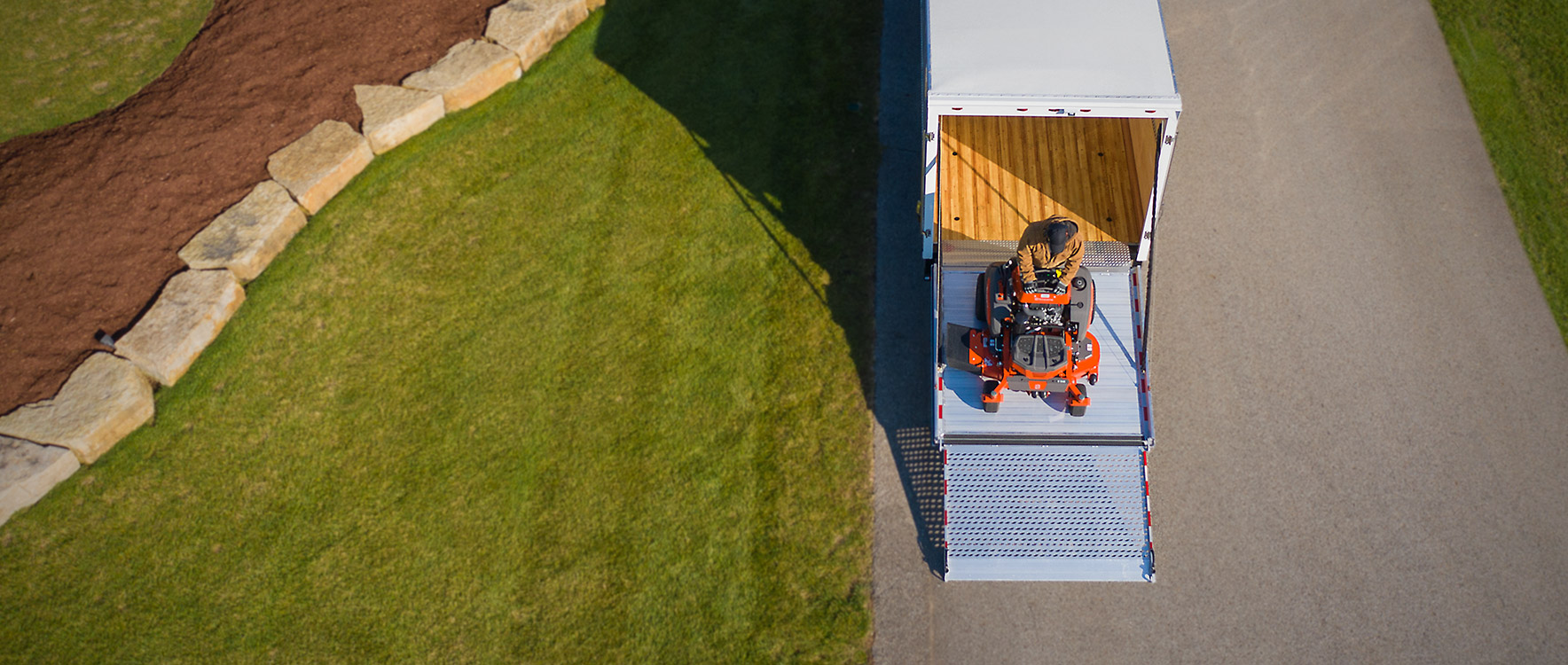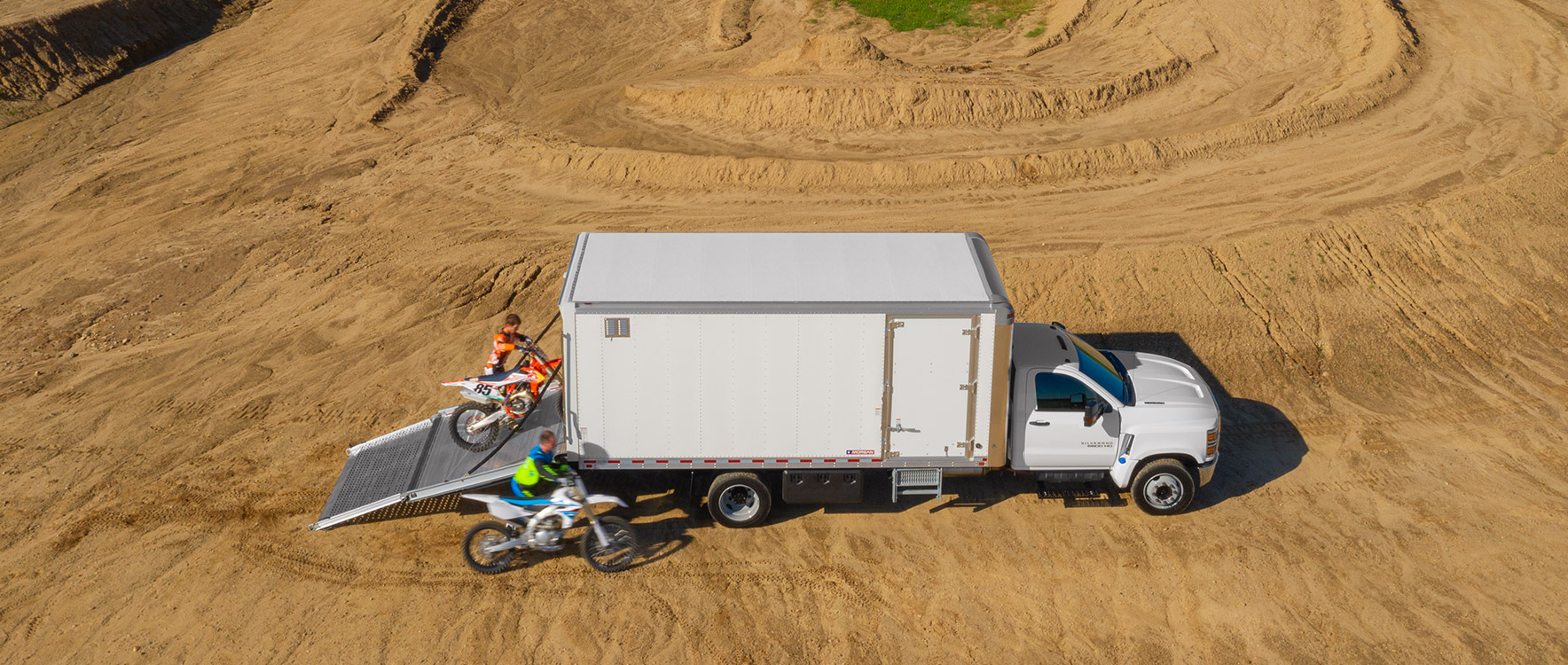 Morgan's Proscape-Van body was developed to meet the needs of the landscape industry and it does just that! Whether you want to increase your cargo space, secure your equipment or increase profitability by improving your productivity – our body does it all. And it's not just for landscapers!

Furniture movers, appliance and parcel/package delivery, caterers, snack and vending suppliers, party and event planning, linen delivery, and uniform delivery companies are just A FEW of the service providers that will appreciate the easy access and efficient movement in and out of the cargo area – that a ProScape body provides. ProScape's industry-leading ramp/door combination also eliminates the need for an extra trailer, or inefficient internal and bulky external dovetail.

And added security is also provided with dual, keyed stainless steel swing arm locking mechanisms. Depending on your specific chassis make and model, wheelbase, and body length combination, the ProScape door/ramp platform can handle loads weighing up to 2,500 lbs., *which includes most commercial mowers and service equipment.
Wall Construction
Aluminum, Morganplate or Fiberglass Reinforced Plywood wall construction ensures solid choices when it comes to the functional qualities you prefer – AND the image you want your Dry Freight, box, straight-truck or van to present! It's easy to see how Morgan earned its reputation for innovative design, quality construction and superior customer service! There's NoBODY Like Morgan!

Aluminum Wall Construction
Affordability and lightweight are key considerations when it comes to selecting aluminum wall construction for your box, straight-truck or van body, because light weight adds up to reduced fuel consumption. But light weight doesn't mean compromised strength when you have Morgan ingenuity built-in! Extruded aluminum top and bottom rails with 1 3/8" deep galvanized z-shaped steel vertical posts installed 16" on-center, provide superior structural support. And the .040" aluminum skin exceeds industry standards. Aluminum is also corrosion-resistant, making it an excellent choice when it comes to protecting your cargo from the elements year-after-year.

Morganplate Wall Construction
Morganplate delivers a unique combination of strength and versatility for those who recognize the value in having your body perform double-duty as both a delivery or service vehicle AND an excellent marketing tool! Composite construction – consisting of two external skins thermally bonded to a high-density polyethylene core, makes Morganplate strong, durable, energy absorbent and impact resistant! Innovative design and construction helps to protect your valuable cargo mile-after-mile. On the outside, Morganplate's clean, uninterrupted surface is a perfect canvas for custom-graphics. With Morganplate, beauty is more than skin-deep!

FRP Wall Construction
Morgan's FRP panels includes a 3/8" plywood core, entirely encased in polyester resin reinforced with high-strength woven fiberglass. It's tough. It's durable. And it out-performs the competition when it comes to its ability to resist dents and scratches – inside and out. The smooth exterior surface is also a great place to display custom-graphics and promote your business everywhere you go! Morgan even offers custom paint and decal installation for your convenience!
Proscape-Van Specifications
Proscape-Van 30 Second Highlight
Morgan 2019 Product Line-Up
How to Build a Dry Freight
Proscape-Van 1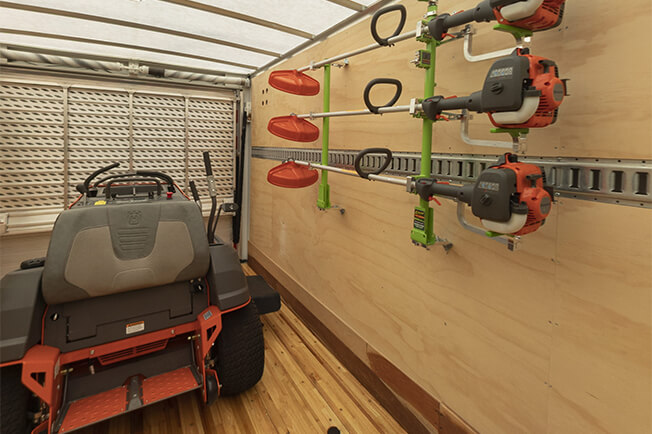 Proscape-Van 2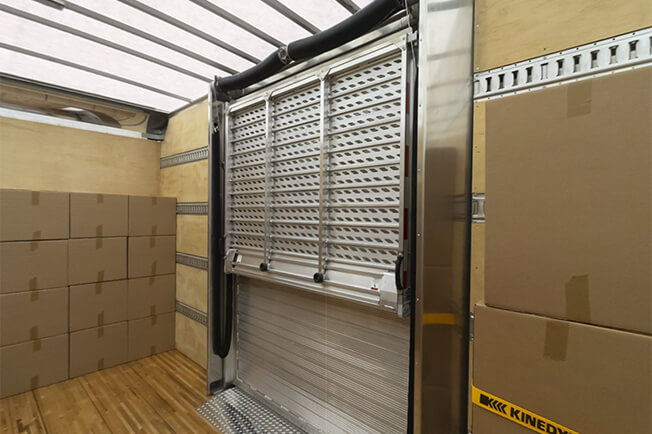 Use your mouse or finger to rotate the interactive 360 tour. Pinch/scroll to zoom in and out.
Final Mile/Last Mile
Home Delivery
Big Box/Appliance Delivery
Parcel/Package Delivery
Furniture/Moving
Rental Fleets
Municipalities
Landscape
Construction
Glass Hauling
Airport Services
Catering
Snack/Vending
& Many More
*For certain chassis makes, models, wheelbases, and body length combinations, the ProScape Ramp is rated at 1,800 lbs. Please check with your Morgan sales representative for the ProScape door/ramp platform loading capacity for your specific vehicle.