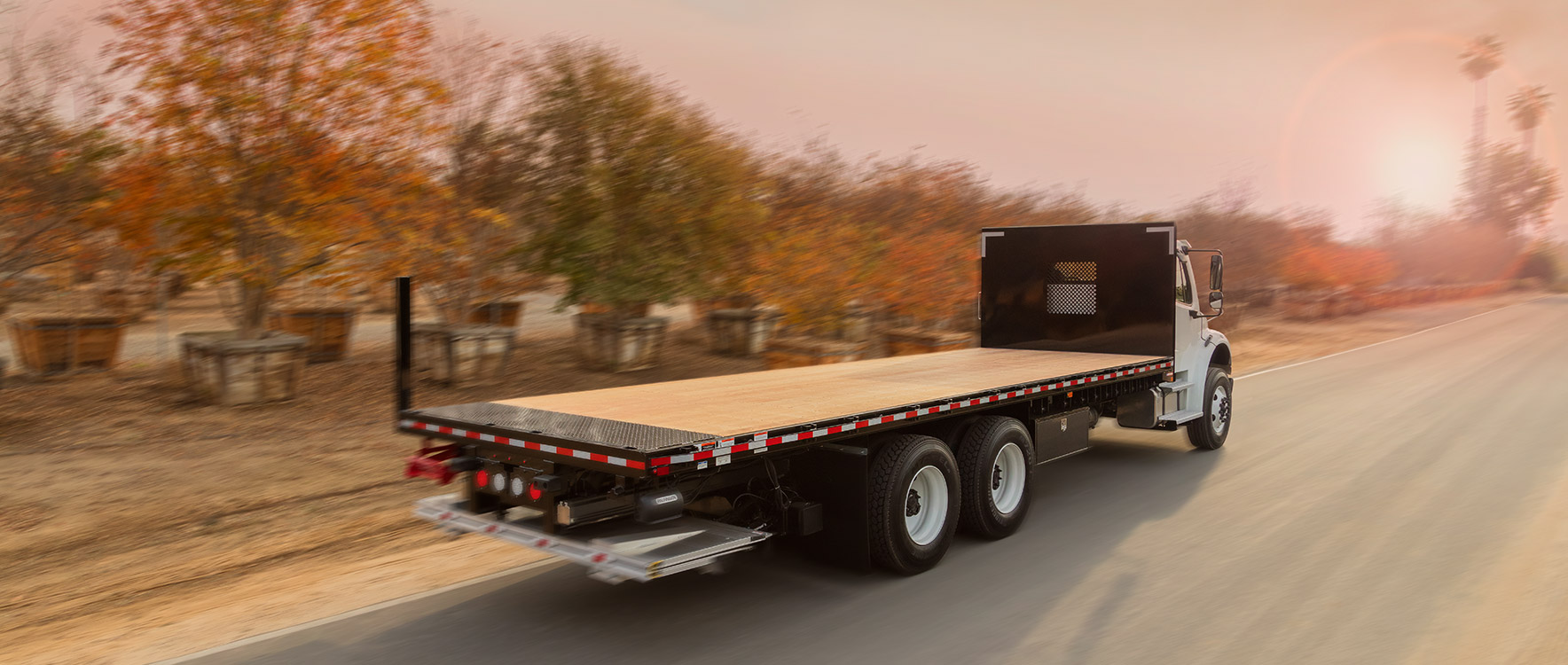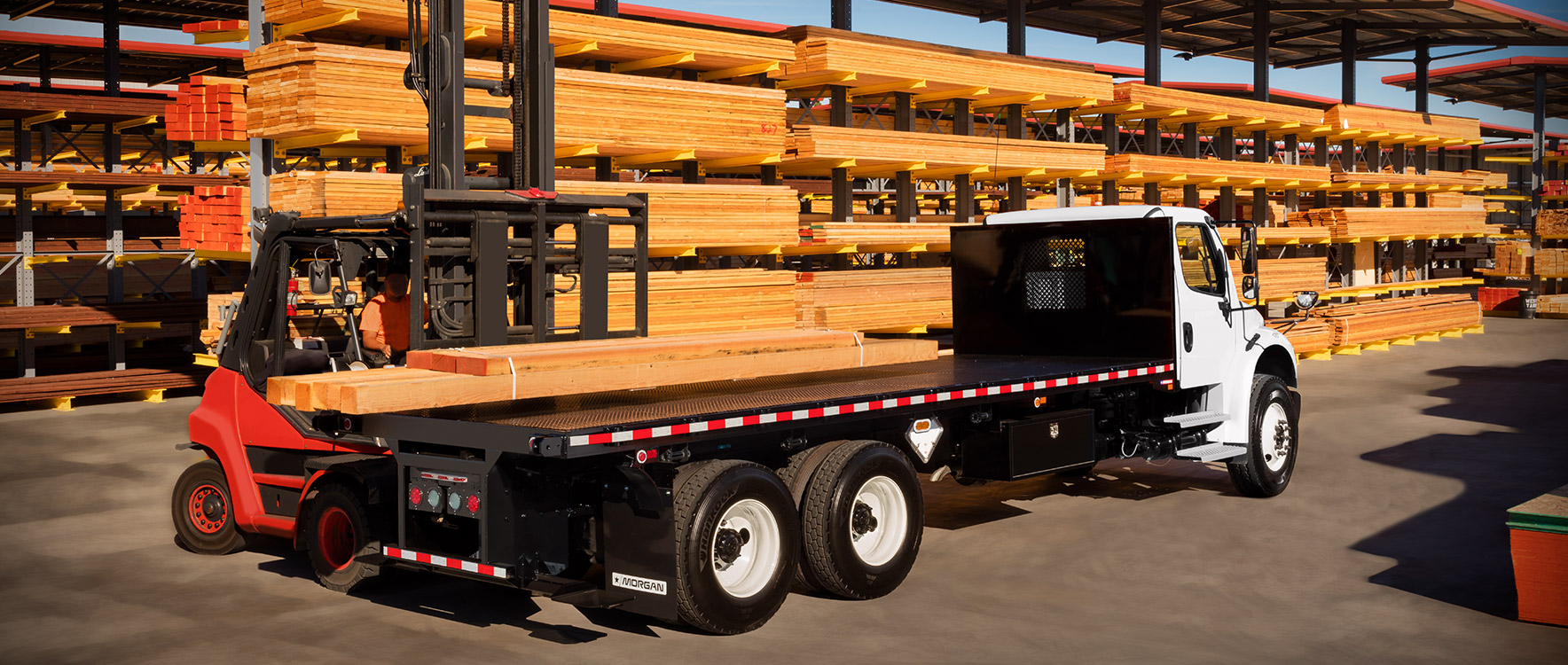 The Heavy-Duty Stake & Platform Truck Body
Some projects require a body that is stronger and more durable. That's where Morgan's MHP Platform comes in! Designed to provide support for landscapers, contractors, maintenance crews and suppliers when something more substantial is required, the MHP's heavy duty steel undercarriage and bulkhead provide the strength you need to handle heavy loads; and the durability you need to handle them day after day.

With options such as your choice of bumpers, cargo-restraint systems, liftgates, toolboxes, and other features to promote ergonomically-friendly efficient transportation of even the most challenging loads, Morgan's MHP delivers!

Morgan has also designed in features such as structural outside rails for added platform strength, heavy-duty formed steel stake pockets, and steel rubrails welded over side stake-pockets.

Powder-coated or galvanized steel racks are available on the MHP and offer the strength and durability needed to secure materials and help protect against shifting loads. Service providers that don't require that degree of strength can benefit from the lighter weight and weather resistance of the MHP's composite racks.
Morgan 2019 Product Line-Up
MHP
Use your mouse or finger to rotate the interactive 360 tour. Pinch/scroll to zoom in and out.
Equipment haulers
Landscape
Construction
Lumber
Shipping
Equipment Hauling
& Many More