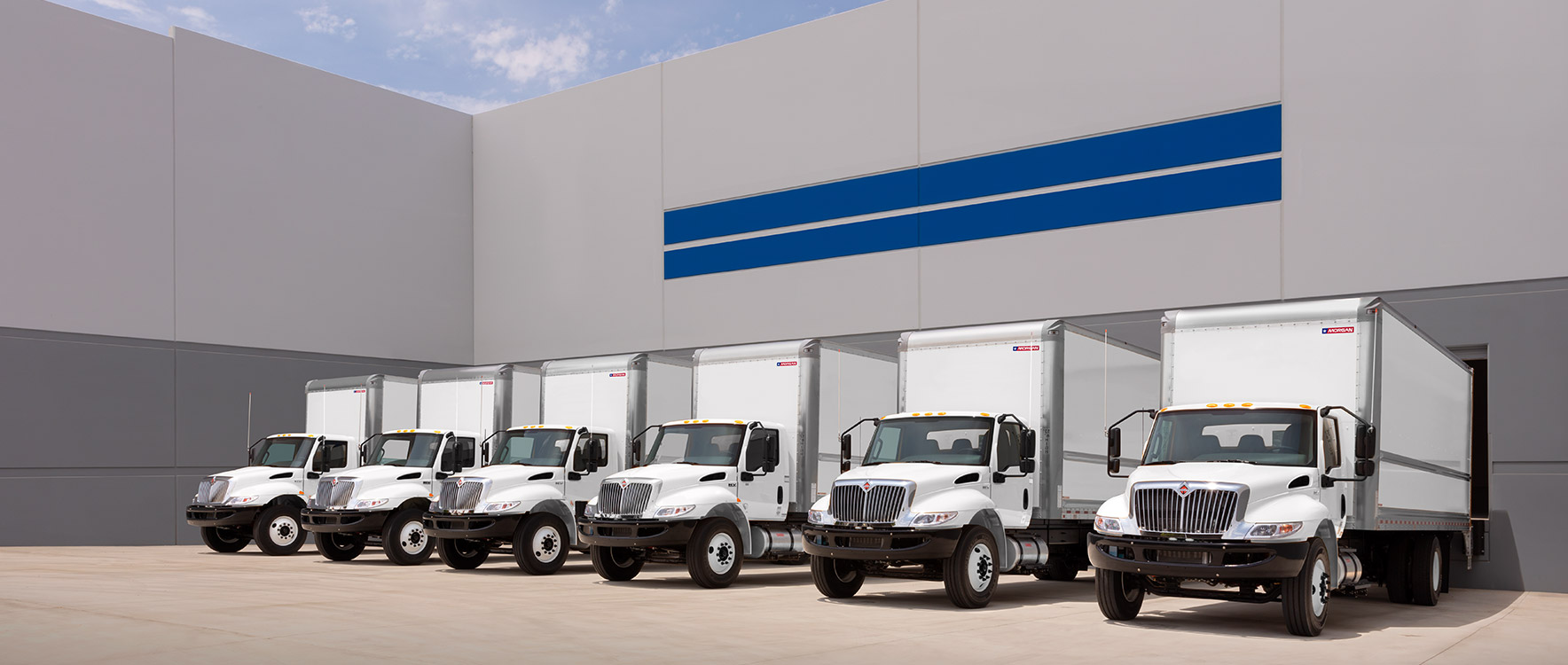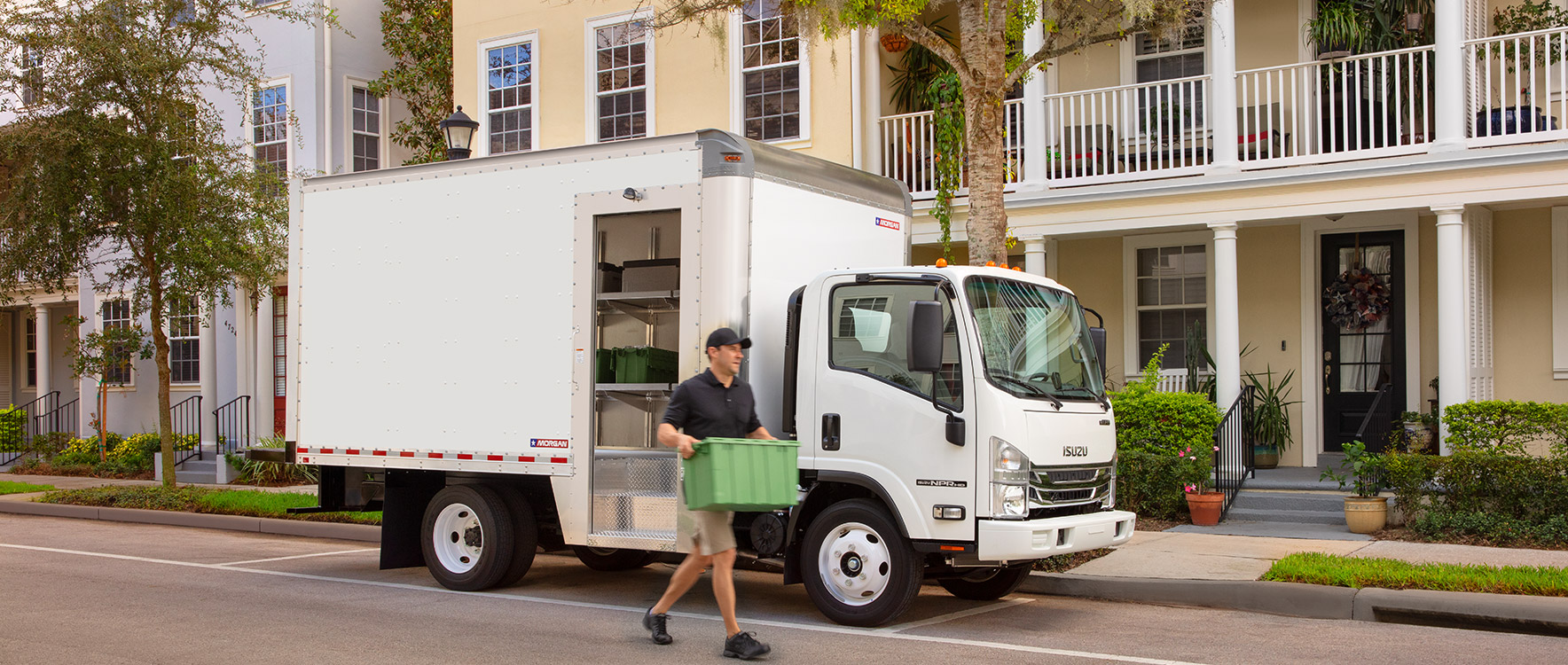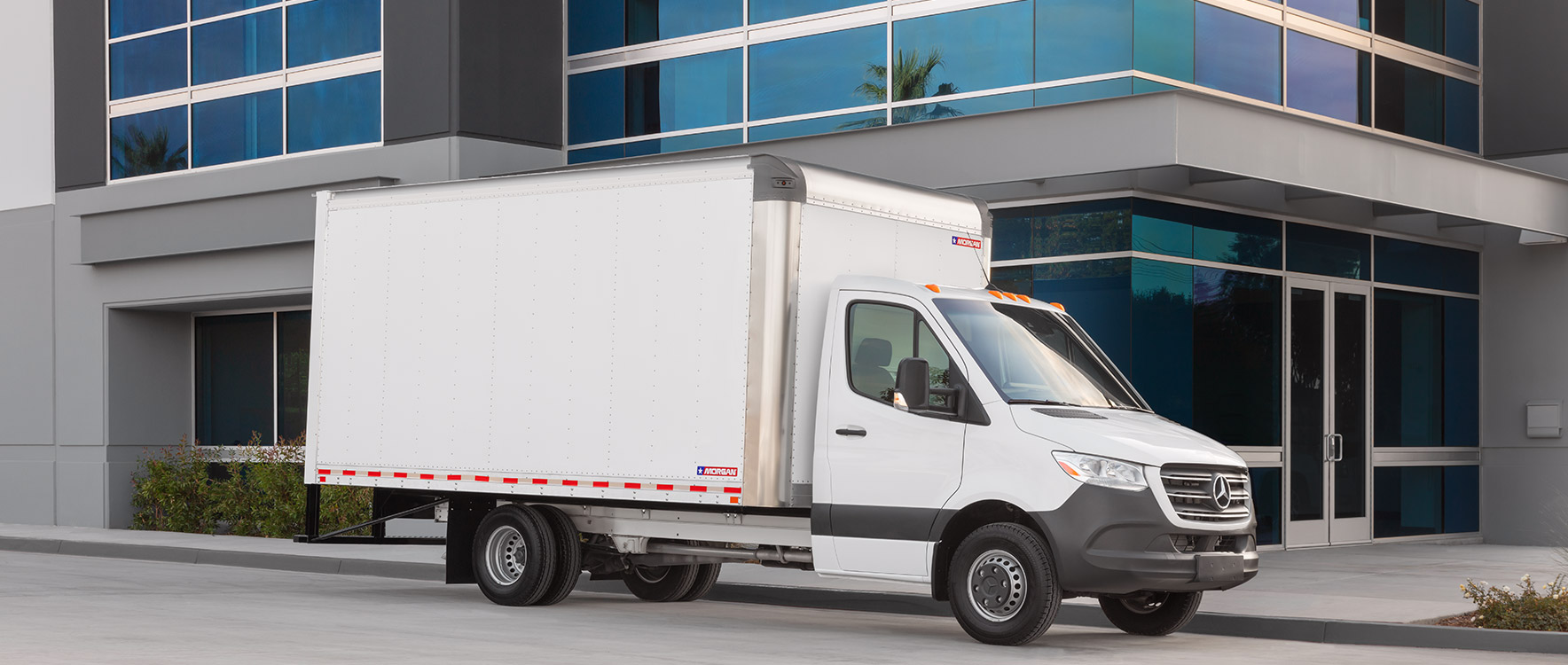 The Best Box Truck for Your Business!
How do you find the best dry freight truck body in the business? Look for the Gold Star dry freight truck bodies that offer standard features, and industry-specific options, designed to make your job easier and more efficient. Quality construction delivers the dependability you rely on every day, to get the job done.
Truck Body Features
Design flexibility makes it easy to spec the features that will satisfy your unique needs. From body size and construction material, to flooring, lighting and bumpers, etc., every dry freight body is designed especially for your business.
Truck Body Wall Construction
Gold Star truck body wall construction can be spec'd to accommodate the products you move. Whether you need a lightduty van body for parcel delivery, a cargo truck for boxed product, or a 28-foot box truck to move furniture of every configuration, Morgan truck bodies provide design and material options to make it easier to overcome the challenges you face every day.
Dry Freight Truck Media Center
Box truck sizes, features, and configurations matter when it comes to spec'ing the right truck body for your business. That's why Morgan's Dry Freight Truck Media Center gives you the time and opportunity to walk through and explore our truck bodies, whenever and wherever you choose.
Gold Star 30 Second Highlight
Morgan 2019 Product Line-Up
How to Build a Dry Freight
Gold Star Home Delivery
Gold Star
Gold Star - Morganplate
Gold Star 02
Gold Star - Air Freight
Gold Star - FRP Maximizer
Gold Star - No Liner
Ramp Door Option
Linen Body Option
Gold Star - Lightweight
Use your mouse or finger to rotate the interactive 360 tour. Pinch/scroll to zoom in and out.
Literature
Click on any brochure below to download and view our current product literature to learn more about standard and optional features and gain valuable information for your purchasing decision.
Cargo / Delivery / Service Vocations
Whether you need a 10-foot box truck for small parcel delivery, a 28-foot furniture-mover, or a custom body to meet the unique needs of your business, a Morgan dry freight body will become one of the most important tools of your trade.
Final Mile/Last Mile
Home Delivery
Big Box/Appliance Delivery
Parcel/Package Delivery
Furniture/Moving
Rental Fleets
Municipalities
Landscape
Construction
Glass Hauling
Airport Services
Catering
Snack/Vending
& Many More
Options
Options make your truck body one of a kind, just like your business. From box truck sizes, bumper selections, floors, walls, roof construction, or the location of your doors, customizing a Morgan dry freight truck body makes it your truck body!