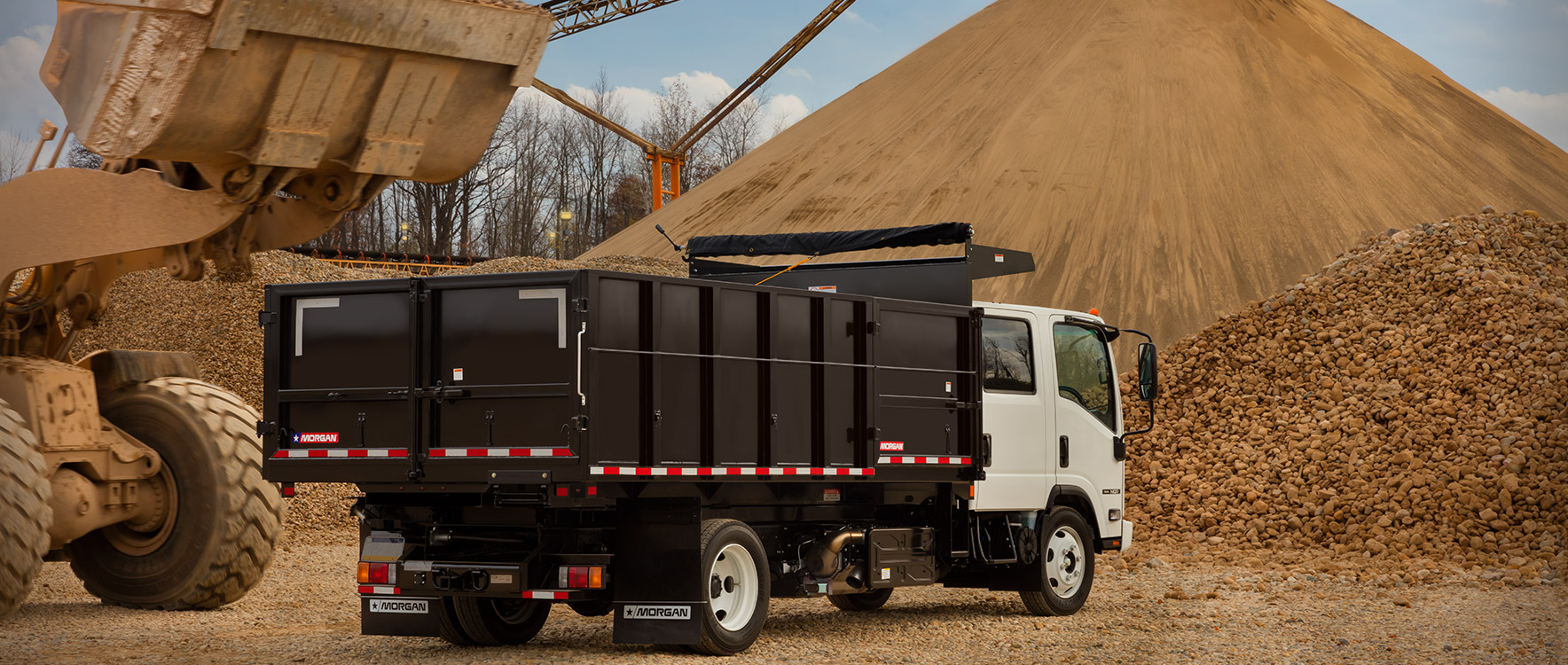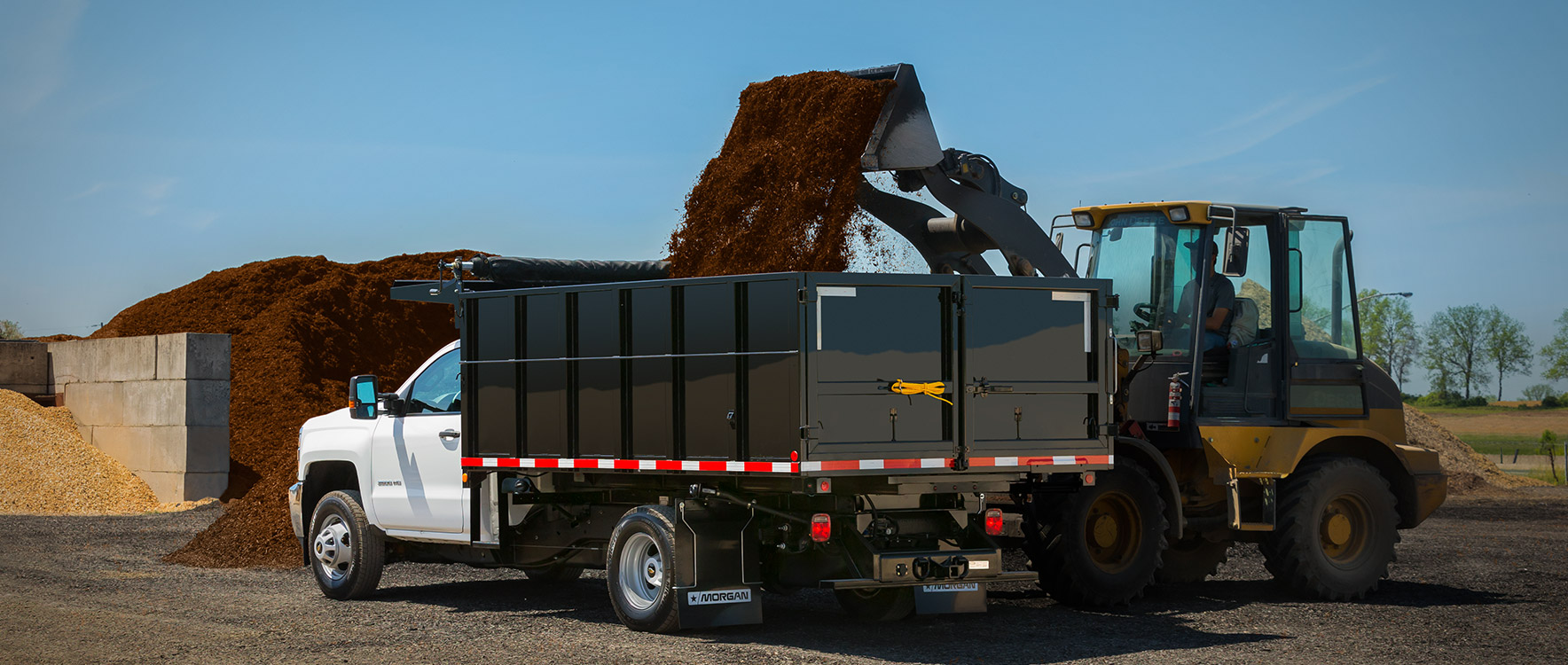 Morgan's Heavy-Duty Dump Truck
Landscapers, maintenance crews, contractors, material suppliers and tradesmen of all kinds know there's no room in the schedule to worry about durability or to work around the limits of your truck. Morgan's LandscaperPro dump truck body is engineered to provide superior strength regardless of the body size. Steel I-beam construction, heavy-duty 10-gauge steel flooring, steel rub-rails and LED lighting are just a few of the standard features that result in a body that's hard to beat!

Make work easier with our integrated double acting hydraulic cylinder scissor hoist, forklift-friendly side door access, unencumbered bed access, and underbody tool storage options to maximize bed space. When your work demands strength, durability, and versatility you can depend on, you know you can depend on Morgan!
LandscaperPro Specifications
Municipalities
Landscape
Construction
Trash & Debris Removal
Contractors
Flatbed Delivery
Soil & Stone Delivery
Material Suppliers
& Many More