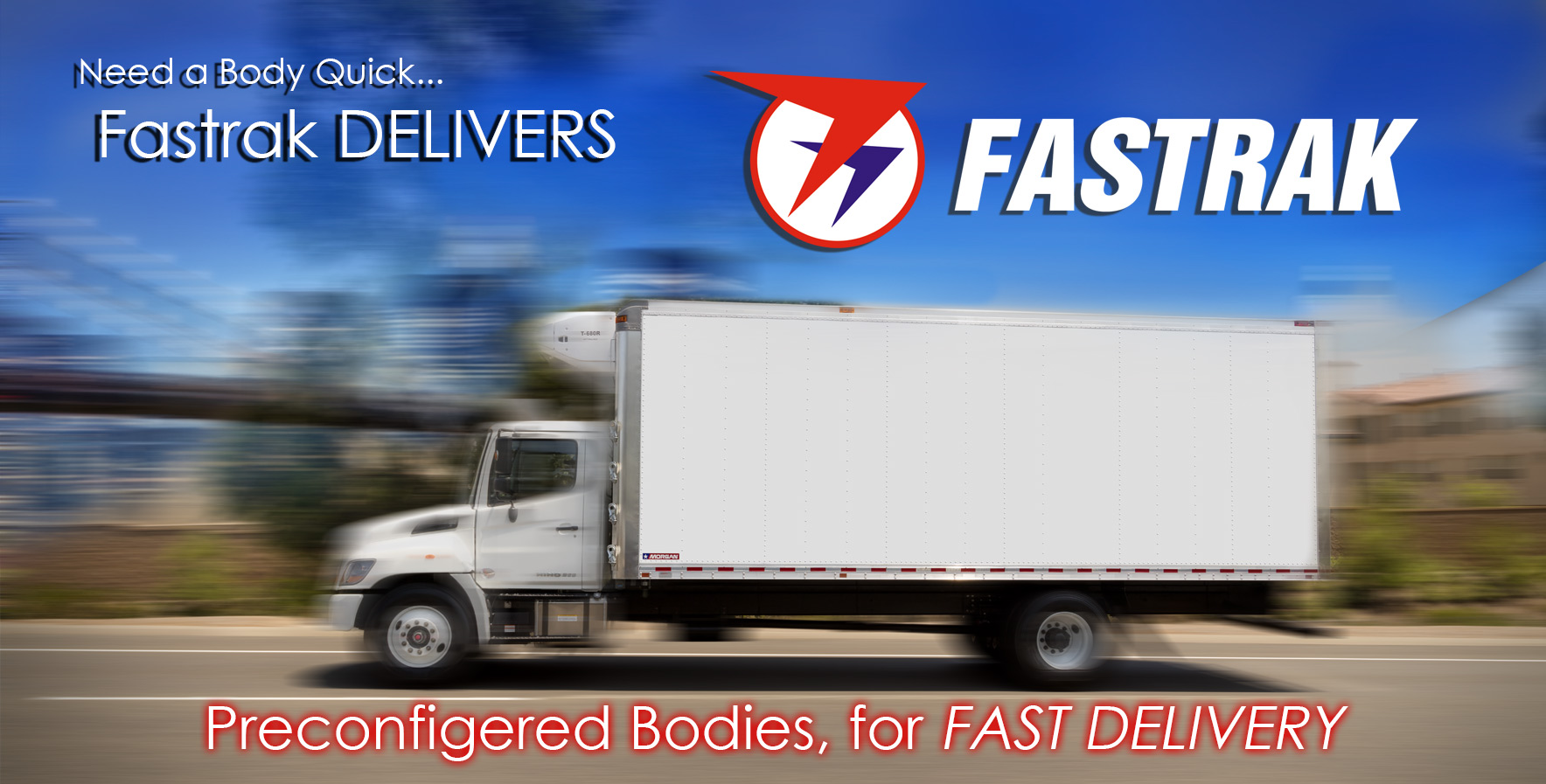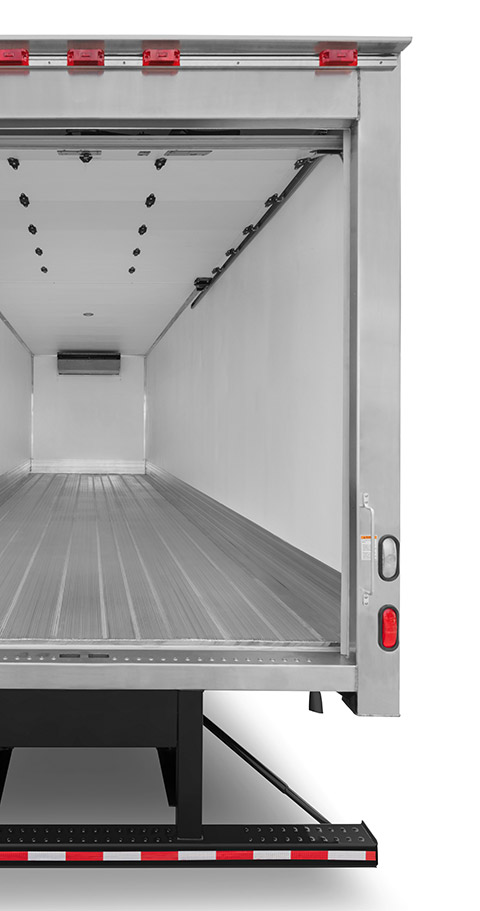 Need a Truck Body Quick?
Fastrak Delivers!
---

---
A variety of configurations are available. Please contact your Morgan Representative or Authorized Morgan Distributor for more information.
The decision to buy a new Refrigerated box truck isn't always planned…So when disaster, OR NECESSITY strike, it's good to know Morgan's Fastrak Refrigerated trucks can be in service in a fraction of the time it takes others to deliver.
The title of industry LEADER for over 60 years has its advantages; including the ability to negotiate immediate access to a variety of top-line chassis. By eliminating "the usual" delays, Morgan can not only deliver a variety of refrigerated vehicles FAST; but they can deliver vehicles that include features usually found only on custom-bodies!
Fastrak Features & Specifications