Engineered Mobile Service Solutions
Morgan mobile service vehicles are designed and developed for your current as well as future mobile service needs
Available in 16, 20 and 24 foot self-contained best-in-class Morgan van bodies
Latest technology equipment for on-site trailer, vehicle and reefer fleet inspection, maintenance and repair
Standard Morgan mobile service package designs for oil, lube, cooling fluid, air, parts, welding, and diagnostic testing
5 manufacturing locations
Morgan offers customized training upon delivery
Assist in market analysis for MSU opportunities in your area
Standard Safety Features Include:
Conspicuity tape installation at key places to maximize visibility at night.
Battery powered combination carbon monoxide and smoke detector.
1st aid kit, mounted on wall.
20 gallon oil spill kit mounted inside body.
Two fire extinguishers inside body.
Rear view camera system with 7" monitor located in cab.
Morgan 2019 Product Line-Up
Mobile Service Unit Front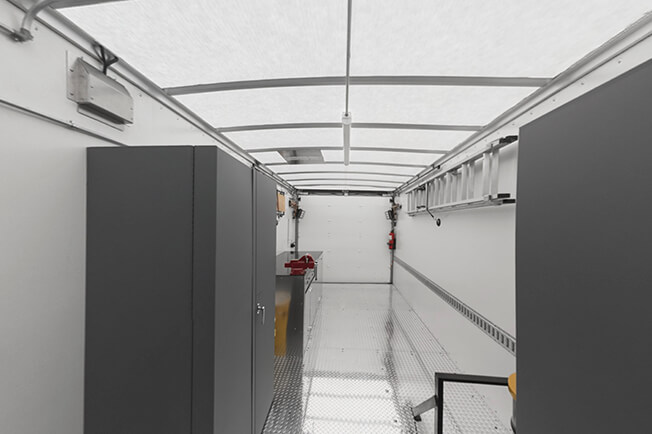 Mobile Service Unit Rear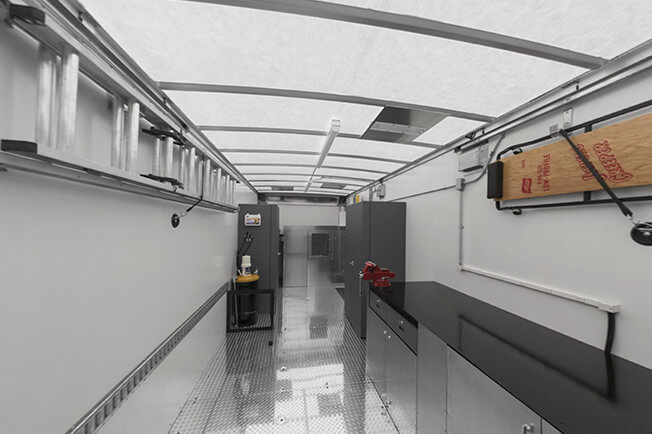 Use your mouse or finger to rotate the interactive 360 tour. Pinch/scroll to zoom in and out.